Broadcast Manager
Job Introduction
Be a part of a team that exists to inspire and enable exceptional experiences  
We have an exciting opportunity to join our team. as a Broadcast Manager. In this role, you will be responsible for all onboard content relating to digital communication services including interactive TV, Guest & Crew Internet, Digital Signage, and mobile applications onboard our purpose-built boutique luxury Cruise Ships. 
And in return, you will be part of a forward-thinking organisation with brand new, boutique luxury cruise ships. 
If you are an experienced broadcast manager with experience of delivering exceptional content for customers, we are keen to hear from you! 
Role Responsibility
Coordinates, produces, and ensures quality control of all digital onboard communications from various departments such as Entertainment notices/adverts, Retail adverts etc. 
Ensures all digital materials and communications on display follow guidelines for artwork, presentation, and tone of voice 
Overall responsibility of supply of printer paper, toner cartridges, marketing collateral, technical requisitions for maintenance and digital signage spare parts/equipment 
Regularly coordinates with Guest Services Director and vendors to accommodate special guest needs, requests, and interdepartmental requests 
Develops and presents creative and effective solutions for commonly occurring guest and crew suggestions/feedback in collaboration with the Guest Services Director and Cruise Director 
Manages all in cabin TV entertainment along with Video On Demand (VOD) and that it is presented professionally 
Collaborates with Explore Ashore Manager to ensure content is digitally advertised. 
Liaises with Shoreside Explore Ashore function to supply content 
Ensures all Entertainment Shows and Lectures are broadcast live onto TV channel and available at later dates 
Responsible for uploading all new VOD content 
Ensures all Crew related Broadcast Items are uploaded and maintained such as Safety videos, SOPs (Standard operating procedures) etc. 
Collaborates with Entertainment team ashore about feedback on video on demand content and supplies suggestions for themed cruises 
Overall responsibility for the mobile application content and delivery and supplying common feedback to shoreside as applicable 
Manages the Social Media feeds for the vessel 
The Ideal Candidate
Previous experience as Desktop Publisher/Guest Communications role onboard or ashore 
Skills in desktop publishing, artwork, and digital communications 
Experience of working in a quality customer service area 
Passionate about people and able to manage guest complaints with a smile! 
A good command of the English Language both written and speaking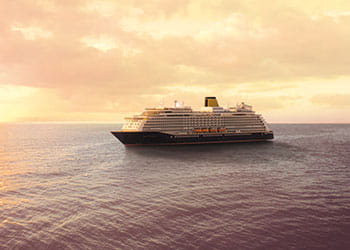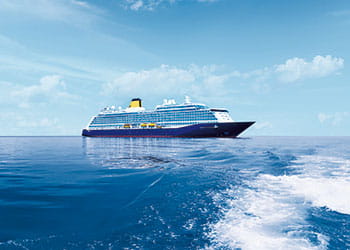 Package Description
This is a fixed term contract onboard our cruise ships and comes with an excellent benefits package.
About the Company
At Saga we see the world through our customers eyes to allow us to exceed their expectations. Over the past 18 months, we have been focused on creating a British boutique cruising experience for our guests that is not available elsewhere on the market. The arrival of Spirit of Discovery last year was the first milestone in this plan and the ship has been extremely well received by our guests. We have now taken delivery of the newest addition to our fleet, Spirit of Adventure, with her striking design, distinctive new venues, and innovative speciality restaurants, she will certainly have a unique personality. She will complement Spirit of Discovery, and fulfil our promise of boutique luxury, perfectly.  
You will be welcomed into a loyal and caring group of professionals who see our passengers and other crew members as real people with feelings and needs. Guests are known by their name and are not just a number. We pride ourselves as working as one team between those working onboard and onshore to create the best possible product for our guests. 
Below you will see some videos of our new ships:
Below you will also see links to our website that will allow you to virtually step onboard our ships:
https://travel.saga.co.uk/cruises/ocean/our-ships/spirit-of-discovery.aspx
https://travel.saga.co.uk/cruises/ocean/our-ships/spirit-of-adventure.aspx
Apply