Crew Purser
Please Note: The application deadline for this job has now passed.
Job Introduction
Be a part of a team that exists to inspire and enable exceptional experiences     
An exciting opportunity has arisen to join our team as Crew Purser. You will be responsible for ensuring and managing the provision of all administration matters relating to the vessel's company such as Officers, Crew, Concession staff and Guest Entertainers onboard our luxury Boutique Cruise Ships. 
You will also be responsible for managing the crew payroll and currency exchange ensuring accuracy and efficiency whilst maintaining security. 
If you have previous experience as Crew Purser/Crew Office Manager or Crew Services Manager onboard a Cruise Ship, we want to hear from you! 
Role Responsibility
Responsible for managing the crew payroll and currency exchange ensuring accurate and efficiency whilst maintaining security 
Assists, trains and supervises the Assistant Crew Purser 
Ensures the safe storage of all crew passports upon sign on and ensures crew collect upon sign off from the vessel 
Coordinates the sign-on and -off of all crew and officers for any reason including medical 
Raise any required addendums to contracts and arrange signatures thereon 
Coordinate Leavers & Joiners lists and travel arrangements, liaising ashore and on board 
Manage all aspects of crew payroll including vacation pay, bonuses, cash advances, allotments, salaries, loans, expenses, etc; and associated record keeping and reporting 
Maintain files for all crew including appraisals, disciplinaries, etc 
Assists the Clearance Officer in providing necessary crew documentation for entry and departure at all ports including immigration, visas, and customs lists 
Responsible for the administration of onboard crew accounts, cash advances and bank wires as per company guidelines 
Maintains and monitors Crew manifest for onboard safety regulations and international requirements 
Ensures all joining crew have original and valid copies of legally required paperwork necessary for them to sign on to the Ships Articles and work onboard paying particular attention to passport, visa, and medical certificate validity 
Notifies Staff Captain of any complications when signing crew onto Ships Articles and liaises with Fleet HR Officer for any that will be denied boarding 
Assists Clearance Officer in the preparation of Immigration and Customs clearance for all crew onboard 
Main liaison between Port Agents and Heads of department for all crew travel arrangements 
Responsible for any Crew medical disembarks in cooperation with the Medical team and Clearance Officer 
Ensures crew Seaman's books are completed with proper embarkation dates 
Responsible for the accurate and complete administration of crew files including certificates, personal details, travel documents etc. 
Prepares and administers all travel arrangements for disembarking crew members 
Responsible for the administration of all ILO sheets onboard 
Ensures the Crew Office operates within ISM and MLC regulations 
The Ideal Candidate
Previous experience as Crew Purser/Crew Office Manager/Crew Services Manager onboard a Cruise Ship 
Proven people skills along with conflict resolution, counselling, mediating and motivational skills 
Very strong organisational skills and able to execute operational imperatives in a swift and demanding environment 
All certificates as required by the STCW code for this position
Good command of the English Language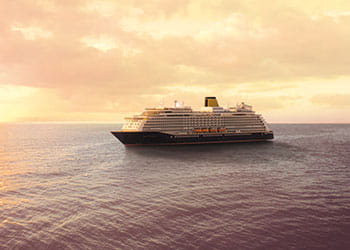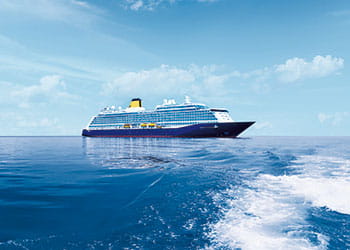 Package Description
This is a fixed term contract onboard our cruise ships and comes with an excellent benefits package.
About the Company
At Saga we see the world through our customers eyes to allow us to exceed their expectations. Over the past 18 months, we have been focused on creating a British boutique cruising experience for our guests that is not available elsewhere on the market. The arrival of Spirit of Discovery last year was the first milestone in this plan and the ship has been extremely well received by our guests. We have now taken delivery of the newest addition to our fleet, Spirit of Adventure, with her striking design, distinctive new venues, and innovative speciality restaurants, she will certainly have a unique personality. She will complement Spirit of Discovery, and fulfil our promise of boutique luxury, perfectly.  
You will be welcomed into a loyal and caring group of professionals who see our passengers and other crew members as real people with feelings and needs. Guests are known by their name and are not just a number. We pride ourselves as working as one team between those working onboard and onshore to create the best possible product for our guests. 
Below you will see some videos of our new ships:
Below you will also see links to our website that will allow you to virtually step onboard our ships:
https://travel.saga.co.uk/cruises/ocean/our-ships/spirit-of-discovery.aspx
https://travel.saga.co.uk/cruises/ocean/our-ships/spirit-of-adventure.aspx