Executive Sous Chef
Job Introduction
Be a part of a team that exists to inspire and enable exceptional experiences    
We have an exciting opportunity to join our team as Executive Sous Chef. In this role you will provide an exceptional culinary experience to our guests every day onboard our purpose-built boutique ships, which carry a maximum 999 guests at any time.
You will also be responsible for assisting the Executive Chef in the Culinary Operation to ensure that all guests receive exceptional culinary experience everyday by creating a boutique menu to include local produce from our ports of call.
You will also be involved in the training and development of the culinary team ensuring service standards are met, company policies, regulations and SOPs are followed.
Role Responsibility
Responsible for the day-to-day operations of the culinary team, assisting the Executive Chef with food planning, preparation and quality control
Monitors quality and cost of food production ensuring set budgets are achieved and maintained
Communicates with the Executive Chef on a daily basis to review menus, Guest comments and complaints to make revisions and improvements
Manages the financial aspects of the assigned food operation and delivers a weekly report to the Executive Chef
Establishes and develops a highly motivated, pro-active galley team that deliver the highest quality orientated service product delivering a cost-effective and ethical operation in line with the Saga Leadership Model
Liases with the Food & Beverage Storekeeper, Pastry Chef, Executive Chef and Speciality Chefs regarding availability, specifications, standard items lists and delivery logistics, as well as shipboard inventory levels, stock rotation
Complete daily walkthroughs of all culinary operations including provisions with Executive Chef, Pastry Chef and each Speciality Chef
Ensure that all galley areas are maintained in accordance with company policy, USPH, SMS, HACCP and safety and environmental regulations
Assists with developing and maintaining par stocks for food product and equipment
Assist and work with the Hotel Operations Manager and Executive Chef in Menu implementation and delivery
Carries out training, coaching and mentoring of the galley team and ensure deputies follow suit
Monitors and ensures with the Executive Chef the correct storage and cold storage of all products according to company standards
Informs the Executive Chef of all relevant issues regarding the galley operation requesting the appropriate support
Reports to Technical department any defects or repairs that affect the daily operation in the galley and that potentially violate USPH and/or SMS requirements and monitors repair schedule
With the Executive Chef, conducts regular spot-checks and inspections of USPH and other Public Health requirements
Reviews culinary crew rotas with the Executive Chef ensuring that each outlet has the required manpower to deliver a high-quality service
Monitors all food requisitions to avoid overstocking in the galley storage spaces and unnecessary wastage
Monitors food wastage to ensure costs are kept to a minimum
Monitors ILO Work & Rest hours are followed and entered into the time keeping system accurately
Responsible for the general cleanliness of all galley outlets in conjunction with the Health & Hygiene Officer and Chief Kitchen Steward
The Ideal Candidate
Previous experience as Executive Sous Chef onboard a Cruise ship or 4/5* hotel/resort
Excellent organizational skills and able to juggle several operations in one go
Demonstrated experience in motivating, leading and engaging a diverse workforce to increase synergy and improve productivity
Passionate about people and able to handle guest complaints with a smile!
All certificates as required by the STCW code for this position
Excellent understanding of food specifications, including but not limited to USDA meat and standards and grading
Knowledge of Vessel Sanitation Program regulations and procedures
Experience of budgeting and cost control, including working with Inventory reports, food cost reports and monthly financial statements
Good command of the English Language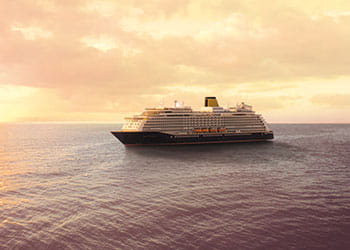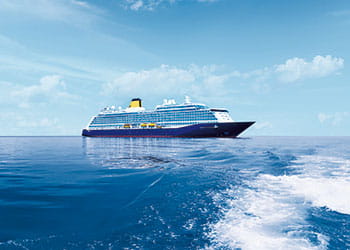 Package Description
This is a fixed term contract onboard our cruise ships and comes with an excellent benefits package.
About the Company
At Saga we see the world through our customers eyes to allow us to exceed their expectations. Over the past 18 months, we have been focused on creating a British boutique cruising experience for our guests that is not available elsewhere on the market. The arrival of Spirit of Discovery last year was the first milestone in this plan and the ship has been extremely well received by our guests. We have now taken delivery of the newest addition to our fleet, Spirit of Adventure, with her striking design, distinctive new venues, and innovative speciality restaurants, she will certainly have a unique personality. She will complement Spirit of Discovery, and fulfil our promise of boutique luxury, perfectly.  
You will be welcomed into a loyal and caring group of professionals who see our passengers and other crew members as real people with feelings and needs. Guests are known by their name and are not just a number. We pride ourselves as working as one team between those working onboard and onshore to create the best possible product for our guests. 
Below you will see some videos of our new ships:
Below you will also see links to our website that will allow you to virtually step onboard our ships:
https://travel.saga.co.uk/cruises/ocean/our-ships/spirit-of-discovery.aspx
https://travel.saga.co.uk/cruises/ocean/our-ships/spirit-of-adventure.aspx
Apply