Health and Hygiene Director
Please Note: The application deadline for this job has now passed.
Job Introduction
Be a part of a team that exists to inspire and enable exceptional experiences  
Recent years have heralded a new era in British cruising for Saga as we launched our luxury boutique ships, Spirit of Discovery and Spirit of Adventure.  
And right now, we are recruiting for a Health and Hygiene Director to join us. In this role, you will be responsible for implementing, maintaining, and improving the public health culture onboard. You will encourage and enable the vessel to be in compliance with the local and international public health regulations. 
As a key member of the management team, you will supply support in areas relating to food safety, water safety and communicable disease control, integrated pest management and outbreak prevention control. 
If you are a health and hygiene specialist who can supply exceptional experiences to our customers, then we want to hear from you! 
Role Responsibility
Reports to the Hotel General Manager (HGM) with an indirect line to the Captain in case of any urgent health and hygiene concerns which might have potential to compromise either the ship or safety of persons onboard and that requires more support 
Effectively communicates with both shipboard and shoreside personnel to ensure correct interpretation and application of Company public health policies and procedures including the management of COVID-19/Outbreak Management Plan 
Helps in the development of public health policies and procedures by finding gaps in policies and operations and supplying practical recommendations 
Responsible for the implementation, regulation, and monitoring of UKPH/USPH and other international public health standards onboard 
Conducts audits of shipboard and shoreside public health programs and activities to verify compliance with Company and applicable requirements.  This includes potable and recreational water systems, food preparation and service as well as housekeeping 
Organises and conducts regular onboard public health inspections to verify compliance with Company and applicable requirements and produces a report of findings to share with onboard teams and shore management 
Consults with the Head of Departments/Line Managers in creating effective corrective and preventive actions following audits/inspections 
Assists Line Managers and teams in implementing and verifying corrective and preventive actions 
Reports significant public health issues to the Hotel General Manager, Line Managers, the shoreside nominated Head of Health and Hygiene, and the Captain (if needed) 
Conducts shipboard public health training for all levels of Crew finding areas of service gaps (crew competence) with the focus on Hotel personnel of the F&B and Housekeeping departments 
Maintains and organises all Health & Hygiene training records onboard 
Responsible for the implementation of the Covid-19/Outbreak Response Plan (CORP) as the onboard owner 
Supplies support for public health emergencies including disease outbreak prevention and mitigation 
Monitors and reports on use of Health & Hygiene logs that are used throughout the operation 
Maintains knowledge of best practice and regulations, including MARPOL V, UKPH, USPHS and other international public health agencies, briefing Line Managers onboard as needed 
Ensures culinary team members work according to the standards set out by UKPH/USPH and HACCP 
Ensures that Personal Protective Equipment (PPE) stocks are kept in accordance with Company policy i.e., 100% redundancy for OPRP 
The Ideal Candidate
Previous experience as Health & Hygiene Officer/ Sanitation Officer onboard a Cruise ship or 4/5* hotel/resort. Or extensive experience as a senior Hotel/Services manager 
Excellent organisational skills and able to juggle several operations in one go 
Demonstrated experience in motivating, leading, and engaging a diverse workforce to increase cooperation and improve productivity 
Enthusiastic about people and able to manage guest and crew complaints with a smile! 
Good knowledge of US Vessel Sanitation Program (USPH) regulations and procedures 
Good current knowledge of onboard Environmental and Safety best practices 
Strong knowledge of HACCP rules and regulations 
Good command of the English Language 
All certificates as required by the STCW code for this position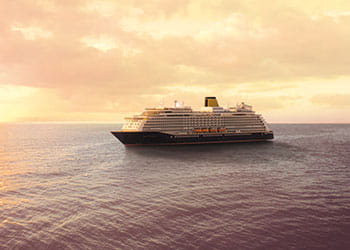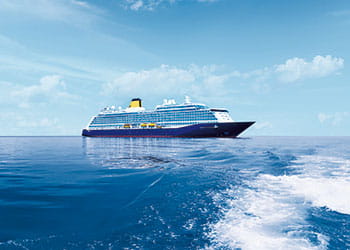 Package Description
This role is onboard our cruise ships and comes with an excellent benefits package.
About the Company
At Saga we see the world through our customers eyes to allow us to exceed their expectations. Over the past 18 months, we have been focused on creating a British boutique cruising experience for our guests that is not available elsewhere on the market. The arrival of Spirit of Discovery last year was the first milestone in this plan and the ship has been extremely well received by our guests. We have now taken delivery of the newest addition to our fleet, Spirit of Adventure, with her striking design, distinctive new venues, and innovative speciality restaurants, she will certainly have a unique personality. She will complement Spirit of Discovery, and fulfil our promise of boutique luxury, perfectly.  
You will be welcomed into a loyal and caring group of professionals who see our passengers and other crew members as real people with feelings and needs. Guests are known by their name and are not just a number. We pride ourselves as working as one team between those working onboard and onshore to create the best possible product for our guests. 
Below you will see some videos of our new ships:
Below you will also see links to our website that will allow you to virtually step onboard our ships:
https://travel.saga.co.uk/cruises/ocean/our-ships/spirit-of-discovery.aspx
https://travel.saga.co.uk/cruises/ocean/our-ships/spirit-of-adventure.aspx
#L1-Remote
#REMOTE