Hotel General Manager
Please Note: The application deadline for this job has now passed.
Job Introduction
Be a part of a team that exists to inspire and enable exceptional experiences 
Recent years have heralded a new era in British cruising for Saga as we launched our luxury boutique ships, Spirit of Discovery and Spirit of Adventure.  
And right now, we are looking for a Hotel General Manager to join us. In this role, you will oversee the entire Hotel Operation onboard our boutique ships that carry a maximum 999 guests at any time.  
You will lead a large team of multi-national hospitality professionals in providing guests with exceptional experiences every day. The team manage the overall management and operation of all Hotel, Entertainment, Guest & Crew functions. They lead onboard revenue and budget/cost control within the Hotel and Guest & Crew areas. 
This high-profile role also allows the autonomy to lead and deliver the product along with the co-ordination of emergency situations, handle audit and compliance procedures whilst ensuring the vessel meets Saga Cruises high standards in Safety, Security and Health & Wellbeing of all onboard. 
If you are a hotel operations specialist who can supply exceptional experiences to our customers, then we want to hear from you! 
Role Responsibility
Responsible for adhering to company policies, brand & service standards, and all regulatory requirements applicable to ship hotel operations 
Provide leadership and direction to all Hotel Operations on the vessel for Food & Beverage, Guest Services, Housekeeping, Laundry, Entertainment, Retail and Spa concessionaires 
Responsible for monitoring the performance and potential to achieve the highest level of Guest and Crew satisfaction along with financial & operational results for the Hotel Departments 
Coaches and mentor's departmental leaders in facilitating solutions where challenges are encountered whilst monitoring their performance and managing any shortfalls 
Ensures that Crew services (crew mess, crew office, crew bar, laundry, and other crew support areas) are maintained to a high standard 
Co-ordinate and manage, assisted by Dept. Supervisors, all operative processes in the Hotel, Food & Beverage, Housekeeping, Guest & Crew Services, Entertainment, Explore Ashore and on-board revenue areas 
Ensures Guest satisfaction by keeping high standards and dealing with Guest complaints in an efficient manner 
Monitor and drive onboard revenue to track projected sales and appropriate service and report to Shoreside Ops 
Manage and conduct periodic inspections of the ship, Guest accommodations, public and crew spaces and ensures any corrective action is completed in a timely manner 
Monitor working processes and operational procedures to ensure all are carried out as stated in the Hotel Operations Manual 
Responsible for all food safety & sanitation standards according to USPH (United States Public Health) and HACCP (Hazard Analysis Critical Control Point) guidelines and monitor standards to be achieved in the areas of the galley, reception, storerooms, bars, restaurants, cabins, corridors and outside areas. 
Attends Guest functions and receptions as required and is the main point of contact for all Guests onboard for Hotel related matters 
Co-ordinates and monitors with the team all opening hours in all public and crew areas and organization with Heads of Department for extraordinary events such as Deck parties, Sail away etc. 
Works closely with the Captain to ensure the comfort and safety of all Guests, officers, and crew onboard 
Carries out performance and disciplinary processes when required for all Officers and Crew in their area of operation 
Review opportunities to improve the onboard product and operation by seeking feedback from Guests, Officers and Crew 
Responsibility for the overall implementation and supervision of the shipboard organisation for movement of passenger's en masse. The movement and evacuation of passengers in an emergency, embarkation, disembarkation, shore excursions etc 
Responsible for the discipline and conduct of the Crew and Passengers regarding the Vessel's emergency procedures for the muster of passengers. The Safety Officer and Hotel General Manager must ensure all Guests and crew attend emergency drills 
The Ideal Candidate
Very robust experience as Hotel Director/Hotel General Manager onboard a Cruise Ship or 4/5 Star Hotel 
BA Degree or equivalent in Hotel Operations Management 
Record of accomplishment in delivering targets and managing a budget into £m's 
Proven people skills and able to demonstrate outstanding communication skills and problem solving 
Ability to execute operational imperatives in a swift and demanding environment 
All certificates as required by the STCW code for this position 
Good command of the English Language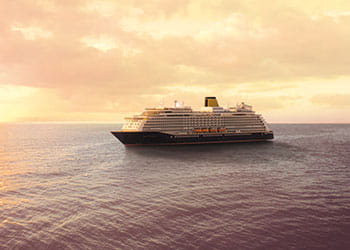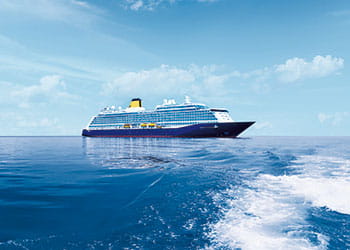 Package Description
This role is onboard our cruise ships and comes with an excellent benefits package.
About the Company
At Saga we see the world through our customers eyes to allow us to exceed their expectations. Over the past 18 months, we have been focused on creating a British boutique cruising experience for our guests that is not available elsewhere on the market. The arrival of Spirit of Discovery last year was the first milestone in this plan and the ship has been extremely well received by our guests. We have now taken delivery of the newest addition to our fleet, Spirit of Adventure, with her striking design, distinctive new venues, and innovative speciality restaurants, she will certainly have a unique personality. She will complement Spirit of Discovery, and fulfil our promise of boutique luxury, perfectly.  
You will be welcomed into a loyal and caring group of professionals who see our passengers and other crew members as real people with feelings and needs. Guests are known by their name and are not just a number. We pride ourselves as working as one team between those working onboard and onshore to create the best possible product for our guests. 
Below you will see some videos of our new ships:
Below you will also see links to our website that will allow you to virtually step onboard our ships:
https://travel.saga.co.uk/cruises/ocean/our-ships/spirit-of-discovery.aspx
https://travel.saga.co.uk/cruises/ocean/our-ships/spirit-of-adventure.aspx
#L1-Remote
#REMOTE