Restaurant Manager
Job Introduction
Be a part of a team that exists to inspire and enable exceptional experiences    
We have an exciting opportunity to join our team as a Restaurant Manager. In this role, you will be responsible for delivering a personable and memorable dining experience for all guests onboard. You will ensure exceptional guest experiences everyday by training restaurant staff in delivering Saga Service in both our main and speciality dining venues onboard on our purpose-built boutique luxury cruise Ships which hold a maximum of 999 guest. 
And in return, you will be part of a forward-thinking organisation with brand new, boutique luxury cruise ships.  
If you are an experienced restaurant manager who can deliver an exceptional experience for our customers, we are keen to hear from you! 
Role Responsibility
Responsible for the upkeep and maintenance of all ship's dining areas and service standards 
Delivers outstanding customer service to Guests throughout dining service and engages with them to gain feedback on service and food 
Knowledgeable with all Food & Beverage Operations aspects including but not limited to; menu knowledge, cooking methods, menu cycles and presentation standards 
Conducts regular inspections of all food service areas and dining areas ensuring that any shortfalls in cleanliness or standards are corrected 
Monitor work and rest hours of all restaurant staff ensuring MLC guidelines are adhered to 
Responsible for restaurant reservations and ensure the execution is as planned, adhering to Saga Cruises Guest expectations 
Designates specific responsibilities to Assistant Maître d's who are assigned to work in various sections of dining areas 
Ensures that all special diets and/or special requests are fulfilled as per Guests requirements 
Ensure all Restaurant staff operate above USPH standards 
Ensures the highest possible standards of Guest service are provided and listens and responds proactively to Guest and Crew concerns and feedback 
Ensures that all new staff within dining areas receive ongoing training on the Restaurant Operations and other company's policies and procedures 
Reports to the Food & Beverage Director any Guest complaints and feedback and where possible proactively resolves 
Responsible for the appearance and manner of the Restaurant crew members 
This position is responsible for cost containment through the proper use, managing and maintenance of records, reports, supplies and equipment 
Analyses operational problems and establishes controls 
Reviews timesheets and forwards to the Food & Beverage Director for approval 
May prepare a variety of reports and letters using personal computer system and equipment 
The Ideal Candidate
Previous experience as Restaurant/Dining Manager/Maitre d' onboard a Cruise ship or 4/5-star hotel/resort 
Bachelor's degree in hospitality management, business administration or related field from an accredited college or university or the international equivalent preferred 
Excellent organisational skills and able to juggle several operations at a time 
Demonstrated experience in motivating, leading, and engaging a diverse workforce to increase cooperation and improve productivity 
Passionate about people and able to manage guest complaints with a smile 
A good command of the English Language both written and speaking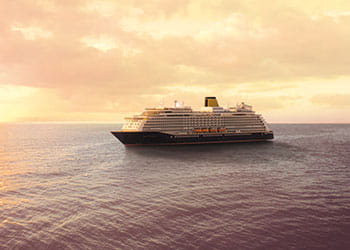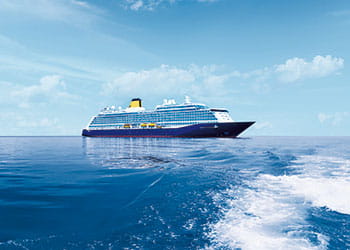 Package Description
This is a fixed term contract onboard our cruise ships and comes with an excellent benefits package.
About the Company
At Saga we see the world through our customers eyes to allow us to exceed their expectations. Over the past 18 months, we have been focused on creating a British boutique cruising experience for our guests that is not available elsewhere on the market. The arrival of Spirit of Discovery last year was the first milestone in this plan and the ship has been extremely well received by our guests. We have now taken delivery of the newest addition to our fleet, Spirit of Adventure, with her striking design, distinctive new venues, and innovative speciality restaurants, she will certainly have a unique personality. She will complement Spirit of Discovery, and fulfil our promise of boutique luxury, perfectly.  
You will be welcomed into a loyal and caring group of professionals who see our passengers and other crew members as real people with feelings and needs. Guests are known by their name and are not just a number. We pride ourselves as working as one team between those working onboard and onshore to create the best possible product for our guests. 
Below you will see some videos of our new ships:
Below you will also see links to our website that will allow you to virtually step onboard our ships:
https://travel.saga.co.uk/cruises/ocean/our-ships/spirit-of-discovery.aspx
https://travel.saga.co.uk/cruises/ocean/our-ships/spirit-of-adventure.aspx
Apply